Log Cabins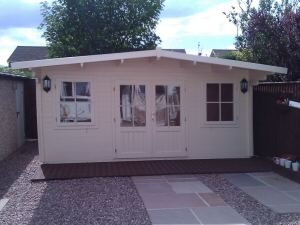 Log cabin installed as an outside office with electrics to a property in the Blackpool areaIf you're considering a log cabin, J C Joinery can help with some or all of creating foundations, supplying the cabin, assembling it and fitting out with electrics, gas, water and furnishings.
From a dog kennel to a five bedroom lodge, we can help:
To ensure the integrity of your building, we can create concrete or steel bases and foundations.
Summer houses, hobby rooms, garden offices, saunas, tree houses , stable blocks and even full residential homes can all be supplied in kit form.
As you can imagine, these can comprise of 1000s of pieces. We're skilled erectors and can assemble your purchase and make it watertight and usable with the minimum of fuss.
Once erected, we can fit it out to suit your needs. You name it, we can do it all, literally! From electrics, telephone, internet and alarms systems, solar heating and / or power, wood burning stoves and water supplies to carpeting and even putting up blinds, we'll leave you with a clean, tidy and finished space ready for use.
We'll provide reliable builders, joiners, plumbers, electricians and all other trades and make sure they're on time and all singing from the same hymn sheet.
Commercial Work also undertaken on log cabins for business premises and work buildings.
Of course, if you just need assistance on one aspect of your project, just call on J C Joinery for the required bit.
Quality Assured
With J C Joinery, you can be assured of Log Cabins finished to a high standard, using quality materials and at a reasonable price.
We're fully insured and only use reliable time-served tradesmen, backed with relevant certifications such as Part P and Gas Safe registration. All work will be done in full compliance with building regulations and industry best practice and relevant certificates will always be issued where required.
Want to know what else you can expect from J C Joinery? Take a look at Our Approach to see what makes us different.
Examples
For examples of our Log Cabins work, have a look through our Photo Gallery below. References from previous customers are also available on our Testimonials page.
Commercial Work
We welcome the opportunity to quote for commercial work. We offer competitive pricing and will manage the project to fit in with your budget and timescales. Please give us a call to discuss your needs.
Photo Gallery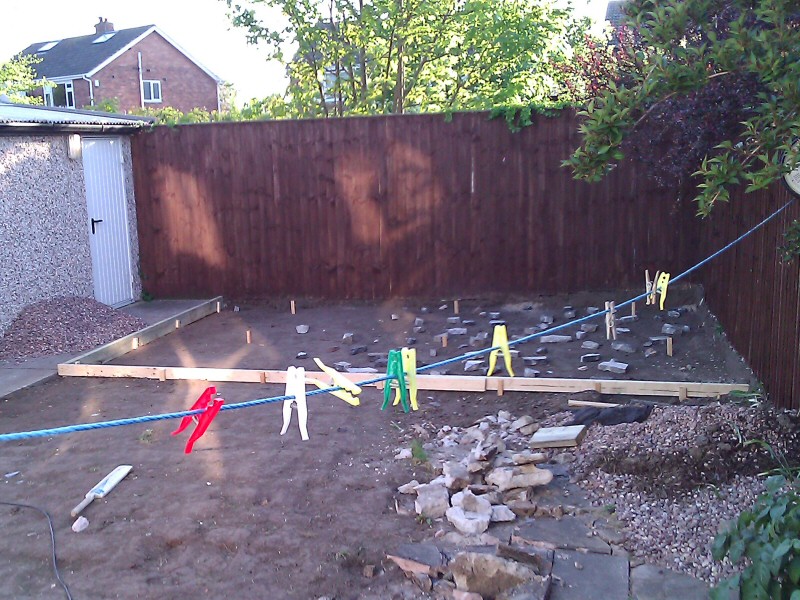 Outside Office (1 of 7) - Garden in the Blackpool area excavated in preparation for a log cabin to be used as an outside office. - Log Cabins - Home - © J C Joinery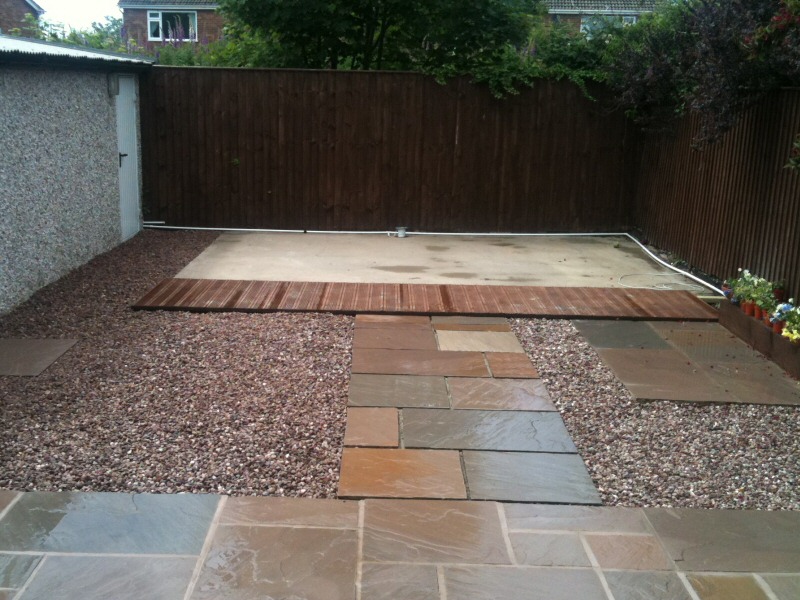 Outside Office (2 of 7) - Concrete base laid for the log cabin along with landscaping of the garden using indian stone paving and gravel. - Log Cabins - Home - © J C Joinery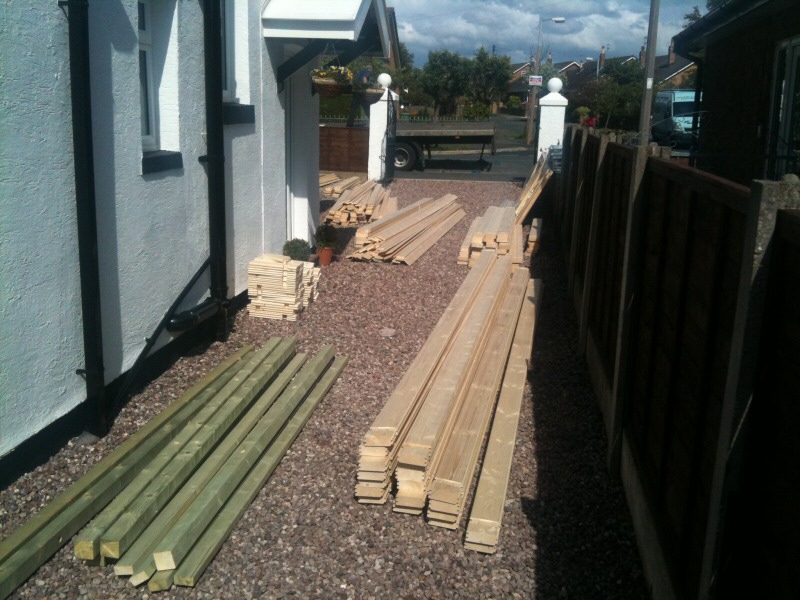 Outside Office (3 of 7) - The parts are delivered ready for assembly, along with a two sheet instruction manual. - Log Cabins - Home - © J C Joinery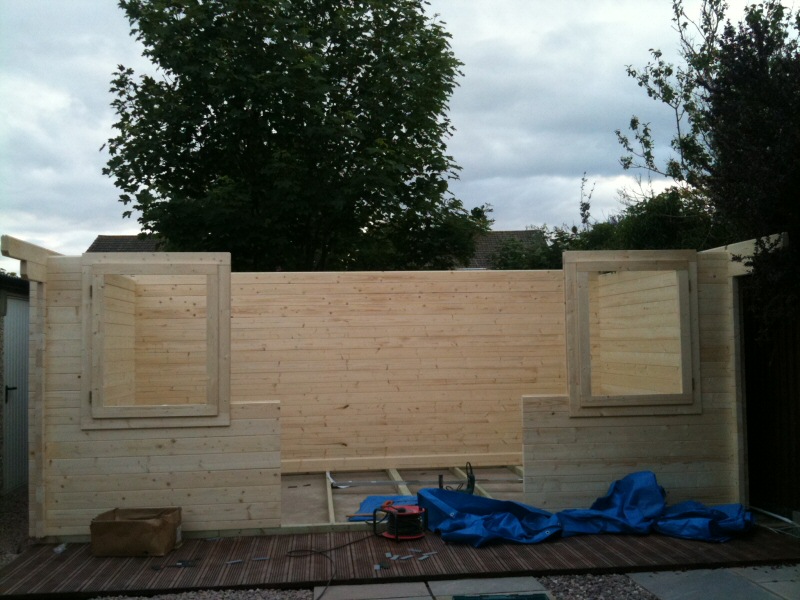 Outside Office (4 of 7) - A few hours in and the log cabin is taking shape with window frames fitted - Log Cabins - Home - © J C Joinery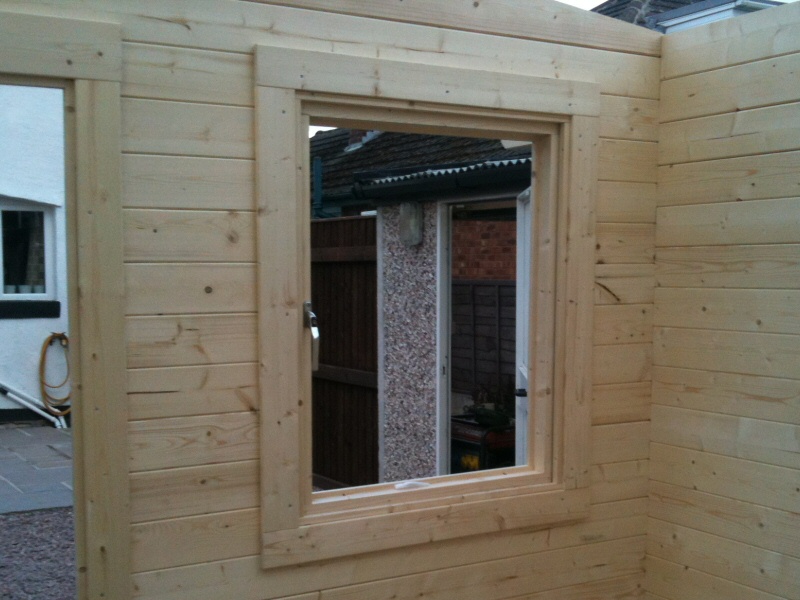 Outside Office (5 of 7) - The windows to be fitted are double glazed and feature a five point locking mechanism. - Log Cabins - Home - © J C Joinery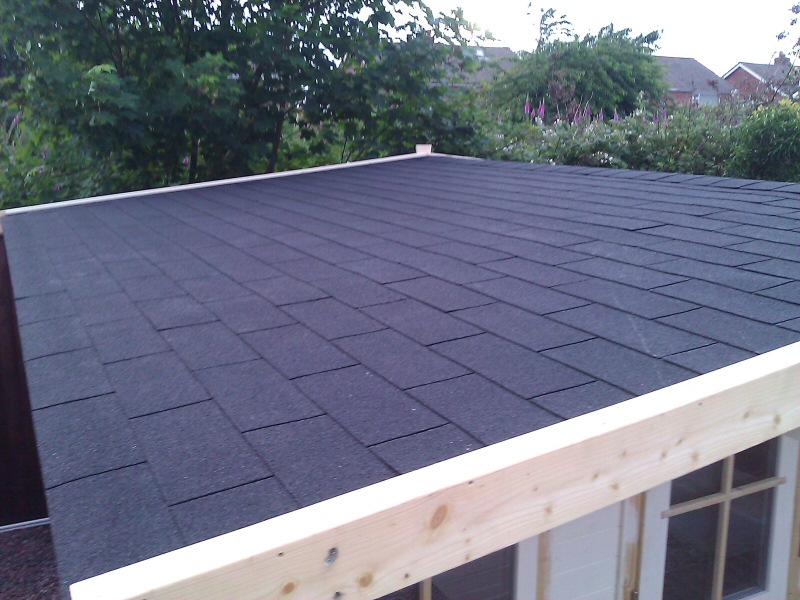 Outside Office (6 of 7) - Watertight and nearly complete with the roof fitted with three tab felt shingles. - Log Cabins - Home - © J C Joinery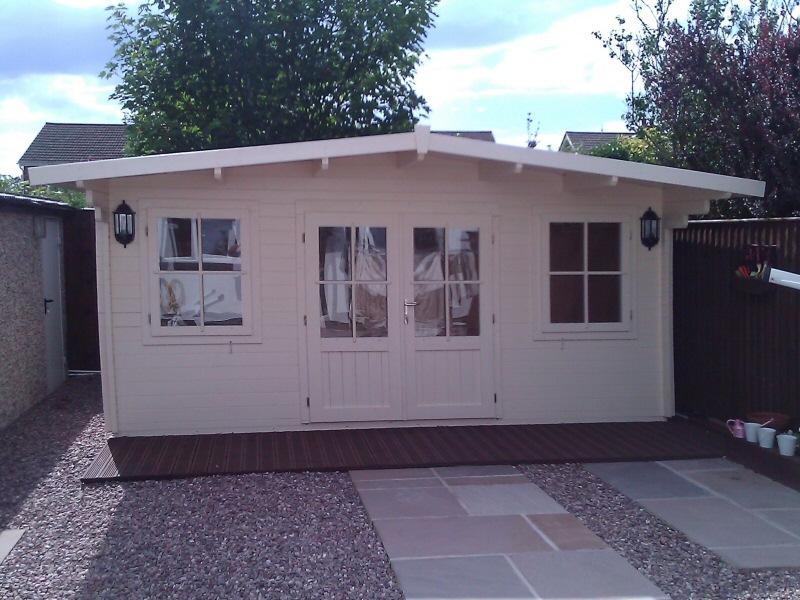 Outside Office (7 of 7) - The completed log cabin, painted and fitted with electrics including sockets, telephone line, cat5 ethernet cables and connected to the home alarm system. - Log Cabins - Home - © J C Joinery
Call for a Quote
To enquire about our joinery and building services, please get in touch:
Tel: 01253 850034
Mob: 07853 765931 / 07868 648231
On-line: Contact Us
Throughout the North West
J C Joinery are based in Thornton Cleveleys on the Fylde Coast in Lancashire and are well placed to serve local homes and businesses in Blackpool, Preston, Lancaster and surrounding areas, including: Fleetwood, Lytham, Kirkham, Garstang, Chorley, Leyland, Blackburn, Burnley, Morecambe, Poulton-le-Fylde, Thornton and Over Wyre.
For commercial work and larger domestic work, we also operate throughout the North West, including: Manchester, Bolton, Wigan, Liverpool, Chester, Widnes, Warrington, Southport, Skelmersdale, Bury, Stockport, St Helens, Accrington, Oldham, Bacup, Oswaldtwistle and Macclesfield.